Press Releases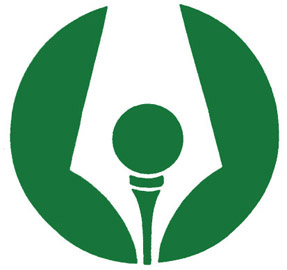 CHUCK STOGEL TO BE HONORED WITH          THE METROPOLITAN GOLF WRITERS ASSOCIATION'S                DAVE ANDERSON SPOTLIGHT AWARD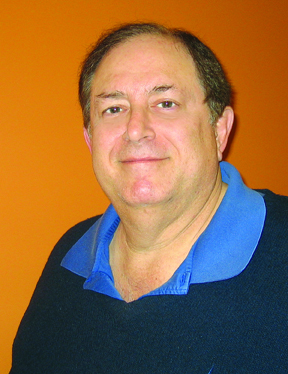 Elmsford, NY (August 23, 2023) --- Chuck Stogel will be honored with the Dave Anderson Spotlight Award at the Metropolitan Golf Writers Association's 71st National Awards Dinner on Wednesday, October 11th at Sleepy Hollow Country Club.  Others who will be celebrated at the Dinner include Larry Nelson (Gold Tee Award), Gil Hanse (Paul Dillon Distinguished Service Award), Jimmy Roberts (Lincoln Werden Golf Journalism Award), Jan Stephenson (Winnie Palmer Award), Julio Ugaz (Mary Bea Porter Award), and the Youngs (Cameron, David, and Barbara), MGWA Family of the Year.
A native of White Plains, NY, Chuck Stogel graduated from White Plains High School and attended Utica College in upstate New York, where he majored in journalism and public relations.  His first job was as a reporter in several departments including his favorite, the Sports department, at a local upstate newspaper.  At the same time, he was a sports announcer for a local radio station.  He also spent what little free time he had as a public address announcer for sporting and other events.  When the job of sports editor became available at his hometown (White Plains) newspaper, Stogel was hired.  As the paper's editor, he was asked to join the Executive Committee of the Loucks Games, an elite, nationally renowned annual track & field competition that has been contested for the past 56 years.
Not one to relax in his spare time, Stogel joined the Metropolitan Golf Writers Association, where his passion for the sport quickly earned him an invitation to join the Board of Directors, a position he holds to this day.  He spent several years as the organization's president and has served on numerous committees, including his current assignment, the Activities committee.  Additionally, Stogel is a valued member of the Metropolitan Basketball Writers Association.  He is a fixture at local college and high school games, where he is the official scorekeeper and announcer.
Among other various professional posts Stogel had held over the years: executive sports editor of the Times Herald-Record in Middletown, NY; senior writer at Sports Inc. magazine; New York Bureau chief for The Sporting News; managing editor at Nielsen Magazines; and a weekly golf columnist online for pgatour.com and then cbssports.com over the course of 17 years. He is the author of a book about PGA Tour golf courses, published by USA Today. Overall, he has written about golf from tournament coverage, feature, business and equipment perspectives since 1964.
Stogel and his wife, Chris, live in White Plains, NY, and have a son, Mitchell, and daughter-in-law, Maiara.
"Chuck's passionate commentary and perspective have illustrated countless games and matches...he has a true love for sports," said MGWA President Brian Crowell. "His work has reached a national audience, and he's a sports journalism legend in Westchester County. His love of golf led him to the MGWA, and we are grateful for his leadership and his many years of service and dedication."  
The Dave Anderson Spotlight award highlights "exemplary service by unique individuals in the golf community," and is named in memory of former NY Times Pulitzer Prize-winning columnist and longtime MGWA Board Member, Dave Anderson.  Previous winners of this special recognition include local heroes whose names may not be familiar to the general public, but whose contributions to both the game of golf and their local communities are invaluable.
The MGWA has celebrated the game of golf and promoted golf journalism since its inception in 1952.  Each year, it honors the sport's champions and contributors at its largest fundraiser, the National Awards Dinner.  This highly anticipated event is supported by golf's leading organizations and corporate supporters, Met Area clubs and club leaders, as well as local and national golf media. Through the Dinner and other events, the MGWA has raised millions of dollars for the Association's beneficiaries, which include Caddie Scholarship programs in the Metropolitan New York area, the MGA Foundation, and the Dave Marr Journalism Scholarship at Columbia University. 
 

Click 

here

 

to purchase tickets to the Dinner.  For more information, contact Robin Sauerhaft, MGWA Executive Administrator, at:

 

rsauerhaft@mgagolf.org

.