MGWA National Awards Dinner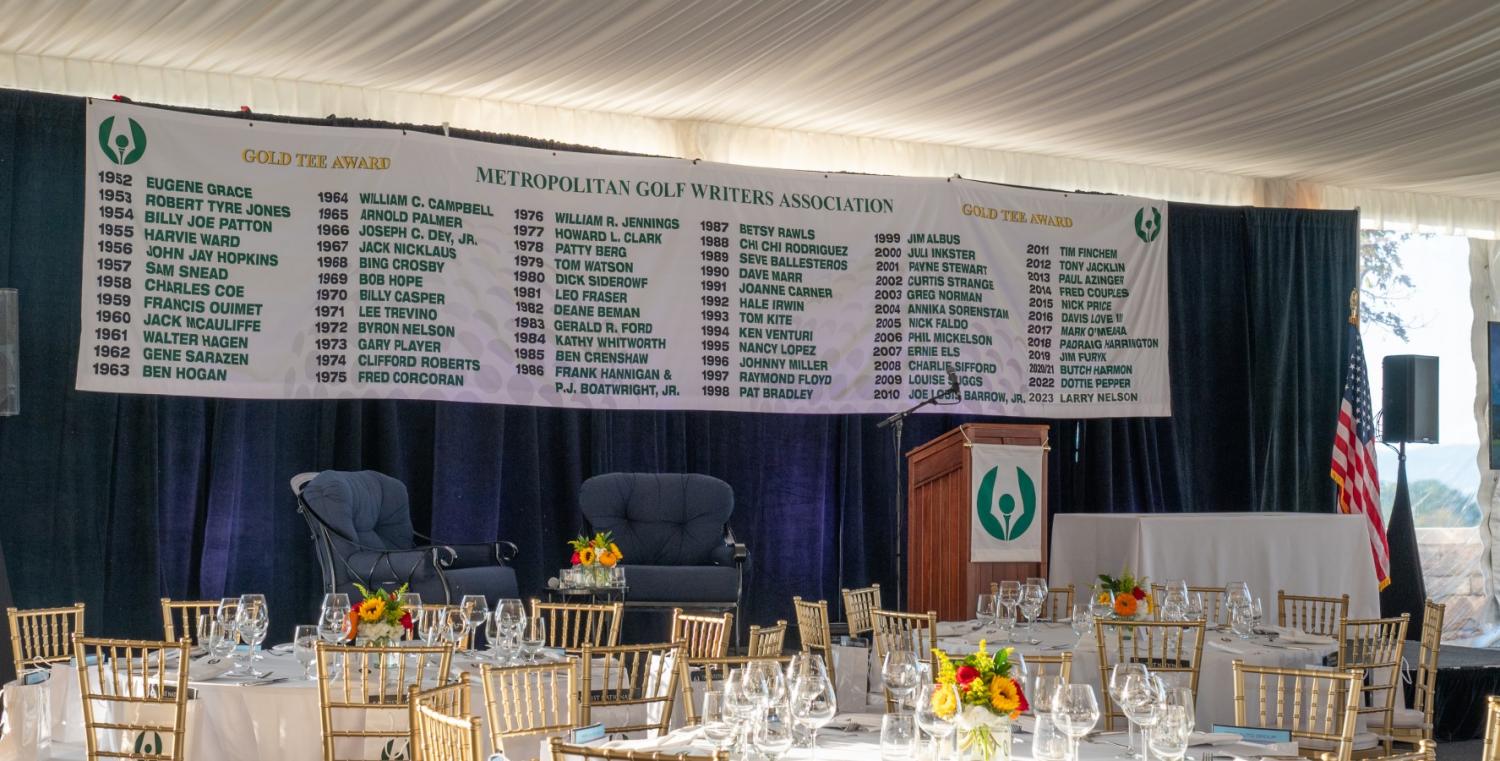 The 2023 MGWA National Awards Dinner
was held on
Wednesday, October 11th at
Sleepy Hollow Country Club 
in Briarcliff Manor, NY.
It was an unforgettable evening where we honored
Gold Tee Award winner Larry Nelson,
Gil Hanse (Paul Dillon Distinguished Service Award),
Jimmy Roberts (Lincoln Werden Golf Journalism Award),
Jan Stephenson (Winnie Palmer Award),
Julio Ugaz (Mary Bea Porter Award),
GlenArbor Golf Club (Club of the Year),
Family of the Year the Youngs (Cameron, David and Barbara) and
Chuck Stogel (Dave Anderson Spotlight Award)
for their contributions to the game we love.
Click here to view photos from this incredible evening!
Click here to view photos from the 2022 Dinner
         held at Westchester Country Club.        
The MGWA has celebrated the game of golf and promoted golf journalism since its inception in 1952.  Each year, it honors the sport's champions and contributors at its largest fundraiser, the National Awards Dinner.  This highly anticipated event is supported by golf's leading organizations and corporate supporters, Met Area clubs and club leaders, as well as local and national golf media. Through the Dinner and other events, the MGWA has raised millions of dollars for the Association's beneficiaries, which include Caddie Scholarship programs in the Metropolitan New York area, the MGA Foundation, and the Dave Marr Journalism Scholarship at Columbia University. 
: