Hank Gola to Receive Lincoln Werden Golf Journalism Award
HANK GOLA TO RECEIVE 
LINCOLN WERDEN GOLF JOURNALISM AWARD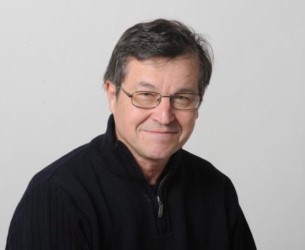 Elmsford, NY (June 1, 2018) — Esteemed sportswriter Hank Gola will be presented with the Lincoln Werden Golf Journalism Award by the Metropolitan Golf Writers Association at the 67th National Awards Dinner on Monday, June 18, 2018, at the Westchester Marriott in Tarrytown, New York.
"We are absolutely thrilled to honor Hank Gola with the Lincoln Werden Award," said MGWA President Bruce Beck. "He's been a well-read, well-respected "voice" of New York sports fans for years, and his award-winning writing continues to captivate golf aficionados throughout the country."
The Metropolitan Golf Writers Association's Lincoln Werden Golf Journalism Award is presented to a writer, broadcaster, photographer, artist or other individual for outstanding contributions in the field of golf journalism.  Previous recipients of this coveted award include Jim McKay, Chris Schenkel, Dave Anderson, Jaime Diaz, Tim Rosaforte, Ron Sirak, John Feinstein, and George Peper.
Since 1952, the MGWA has recognized the game's greatest players, contributors, and organizations at its National Awards Dinner – the longest-running and often the largest golf dinner in the U.S. each year. This annual event is attended by nearly 600 guests, representing golf's leading organizations and corporate supporters, Met Area Clubs and Club leaders, as well as local and national golf media. The Dinner is hosted by MGWA President Bruce Beck, lead sports anchor at WNBC-TV, News 4 New York.
The MGWA has raised over two million dollars for Caddie Scholarship programs in the Metropolitan New York area; the MGA Foundation; and the Dave Marr Journalism Scholarship at Columbia University. 
For tickets or additional information, please contact Robin Sauerhaft at (914) 347-4653 or rsauerhaft@mgagolf.org.