Larry Dorman to Receive Lincoln Werden Golf Journalism Award
LARRY DORMAN TO RECEIVE
LINCOLN WERDEN GOLF JOURNALISM AWARD
FROM METROPOLITAN GOLF WRITERS ASSOCIATION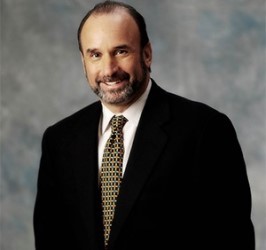 Elmsford, NY (March 27, 2019) — Respected sportswriter Larry Dorman will be presented with the Lincoln Werden Golf Journalism Award by the Metropolitan Golf Writers Association at the 68th National Awards Dinner on Monday, May 13, 2019 at the Westchester Marriott in Tarrytown, New York.
Dorman, a former New York Times sportswriter, has covered 98 major golf championships and eight Ryder Cups in addition to college football, multiple Super Bowls, the 1988 Summer Olympics in Seoul and World Boxing Championship matches.  He took a 10-year break in his NY Times sportswriting stint to work as a VP and later a Senior VP in Callaway Golf Company's Public Relations division.  He currently contributes to a number of national publications.
"Journalists like Larry Dorman are the heart of the MGWA mission to promote and encourage golf journalism," said MGWA President Dave Donelson. "We are proud to recognize his achievements as they reflect well on all of us in the profession."
The Metropolitan Golf Writers Association's Lincoln Werden Golf Journalism Award is presented to a writer, broadcaster, photographer, artist or other individual for outstanding contributions in the field of golf journalism.  Previous recipients of this coveted award include such well-known correspondents as Jim McKay, Peter Alliss, George Peper, Jim Murray, Chris Schenkel and Pulitzer Prize-winner Dave Anderson.  The most recent recipients include John Feinstein (2014), Ron Sirak (2015), Tim Rosaforte (2016), Jaime Diaz (2017) and Hank Gola (2018).
The MGWA has recognized the game's greatest players, contributors, and organizations at its National Awards Dinner – the longest-running and often the largest golf dinner in the U.S. each year – since 1952. This annual event is attended by nearly 600 guests, representing golf's leading organizations, corporate supporters, Met Area Clubs and Club leaders, as well as local and national golf media. This year's Dinner is sponsored by Rolex, PGA of America, RBC, USGA, ShopRite, Eiger Marketing Group, Tourism Ireland, Sterling National Bank, Broadridge, Callaway, LPGA and MGA, and will be hosted by MGWA Vice President/PGA Professional and Sirius XM Radio Personality Brian Crowell.
The MGWA has raised well over two million dollars for Caddie Scholarship programs in the Metropolitan New York area; the MGA Foundation; and the Dave Marr Journalism Scholarship at Columbia University. 
Tickets may be purchased at www.metgolfwriters.org.  For additional information, please contact Robin Sauerhaft at (914) 347-4653 or rsauerhaft@mgagolf.org.