MGWA Donates Over $60,000 to Charities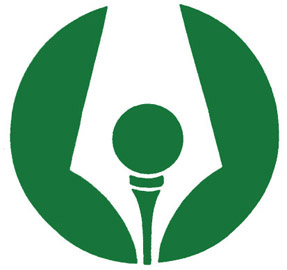 METROPOLITAN GOLF WRITERS ASSOCIATION DONATES
OVER $60,000 TO CHARITIES
Elmsford, NY (October 17, 2022) --- The Metropolitan Golf Writers Association is pleased to announce that they have donated over $60,000 to several Metropolitan-area charitable organizations.  These donations were made possible by the funds raised through the MGWA's recent National Awards Dinner as well as from other MGWA activities. Caddie and journalism scholarships, internships, and various golf-related organizations were the beneficiaries of these donations.
"Since 1952, The Met Golf Writers Association has celebrated golf, and those who help to tell the stories of our sport," said MGWA President, Brian Crowell. "We also honor those who have made great contributions through the game...both inside and outside the ropes.  Golf offers so many opportunities to provide support for those in need, and for great organizations that make a positive impact in our communities."  Continued Crowell, "The MGWA is proud to make donations to local groups that are truly making a difference, and we're grateful to those who sponsor and support our Annual Dinner and other fundraising efforts."
The MGWA's annual National Awards Dinner was held on June 21st this year at Westchester Country Club in Rye, NY.  Award winners included Dottie Pepper (Gold Tee Award), Mike Davis (Paul Dillon Distinguished Service Award) and Mark Cannizzaro (Lincoln Werden Golf Journalism Award), among others.  The Dinner was especially notable as it was the 70th anniversary of the MGWA's major fund-raising activity. Other MGWA events, along with individual contributions, also added to the funds available for distribution.  Due to the success of these programs, the MGWA was able to donate $14,000 each to the caddie scholarship programs of Long Island, New Jersey and Westchester/Connecticut.  The MGA Foundation, the Metropolitan Golf Association's charitable arm which oversees Golfworks, various caddie academies, and other golf programs, also received $14,000.  Donations were also made to the WMGA, Met PGA, New Jersey PGA, and the Dave Marr Journalism Scholarship at Columbia University.
The MGWA has celebrated the game of golf and promoted golf journalism since its inception in 1952.  Each year, the sport's champions and contributors are honored at its largest fundraiser, the National Awards Dinner.  This highly anticipated event is supported by golf's leading organizations and corporate supporters, Met Area clubs and club leaders, as well as local and national golf media. Through the Dinner and other events, millions of dollars have been raised over the years for the charities supported by the MGWA.
For more information, contact Robin Sauerhaft, MGWA Executive Administrator, at rsauerhaft@mgagolf.org; 914-347-4653.