Hempstead G&CC Named the MGWA's 2022 Club of the Year
HEMPSTEAD GOLF & COUNTRY CLUB NAMED
THE METROPOLITAN GOLF WRITERS ASSOCIATION'S
CLUB OF THE YEAR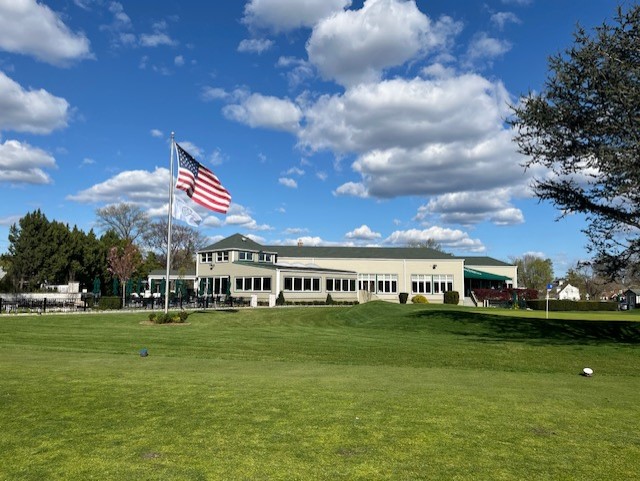 Elmsford, NY (May 24, 2022) – Hempstead Golf & Country Club will receive the 2022 Metropolitan Golf Writers Association Club of the Year Award at their 70th National Awards Dinner on Tuesday, June 21, 2022.  The Dinner will be held in Rye, New York at Westchester Country Club, which is celebrating its 100th anniversary in 2022.  Previously announced honorees include Dottie Pepper (Gold Tee Award), Mike Davis (Paul Dillon Distinguished Service Award), Mark Cannizzaro (Lincoln Werden Golf Journalism Award), Ann Liguori (Winnie Palmer Award) and Pete Jordan (Mary Bea Porter Award).
Hempstead G&CC, which celebrated its 100th anniversary last year, sits on the site of the former Parsons estate, and the original house was remodeled and expanded into today's clubhouse.  The Parsons family boasted several distinguished members, including a former dean of Harvard Law School, a Chief Justice of the Massachusetts Supreme Court, the founder of the Hempstead, Long Island library and the youngest-ever president of the Village of Hempstead.  Master architect Peter Lees designed Hempstead's first nine holes beginning in 1920, and several years later A.W. Tillinghast created the remaining nine holes from a heavily wooded section of the property.
Today, Hempstead G&CC's members enjoy not only the beautiful and challenging golf course, but many other amenities including swimming, bowling, tennis, and exceptional dining.  Hempstead has also hosted numerous local golf championships, including four Long Island Opens, three Long Island Amateurs, as well as the MGA's Met Amateur, Senior Masters, and the Long Island Senior Open.  Additionally, numerous qualifiers for USGA, MGA and LIGA tournaments have been conducted at Hempstead.
MGWA President Brian Crowell said in announcing Hempstead's Club of the Year award, "I may be a bit biased, but I feel we live in an area that features more of the best golf clubs than any other area in the country. To be named 'Club of The Year' in the Metropolitan NY region is a huge honor.  Classic course architecture, incredible service and a long history of giving back…Hempstead Golf & Country Club checks all the boxes. We are proud to announce Hempstead as our MGWA Club of the Year".
Hempstead G&CC is the latest in a distinguished list of clubs that have earned the MGWA's Club of the Year Award, which is given to a Metropolitan-area club "for upholding the spirit and traditions of golf through energetic support and consistent dedication to the game." The first recipient of this coveted award, in 1980, was Baltusrol Golf Club in Springfield, NJ.  Other recipients of this prestigious award include Winged Foot GC, Bethpage State Park, Sleepy Hollow CC and last year's winner, North Jersey CC.
The MGWA has celebrated the game of golf and promoted golf journalism since its inception in 1952.  Each year, it honors the sport's champions and contributors at its largest fundraiser, the National Awards Dinner.  This highly anticipated event is supported by golf's leading organizations and corporate supporters, Met Area clubs and club leaders, as well as local and national golf media. Through the Dinner and other events, the MGWA has raised millions of dollars for the Association's beneficiaries, which include Caddie Scholarship programs in the Metropolitan New York area, the MGA Foundation, and the Dave Marr Journalism Scholarship at Columbia University. 
Click here to purchase tickets to the Dinner.  For more information, contact Robin Sauerhaft, MGWA Executive Administrator, at: rsauerhaft@mgagolf.org