Pete Kowalski to Receive MGWA Dave Anderson Spotlight Award
PETE KOWALSKI TO BE HONORED WITH
METROPOLITAN GOLF WRITERS ASSOCIATION'S
DAVE ANDERSON SPOTLIGHT AWARD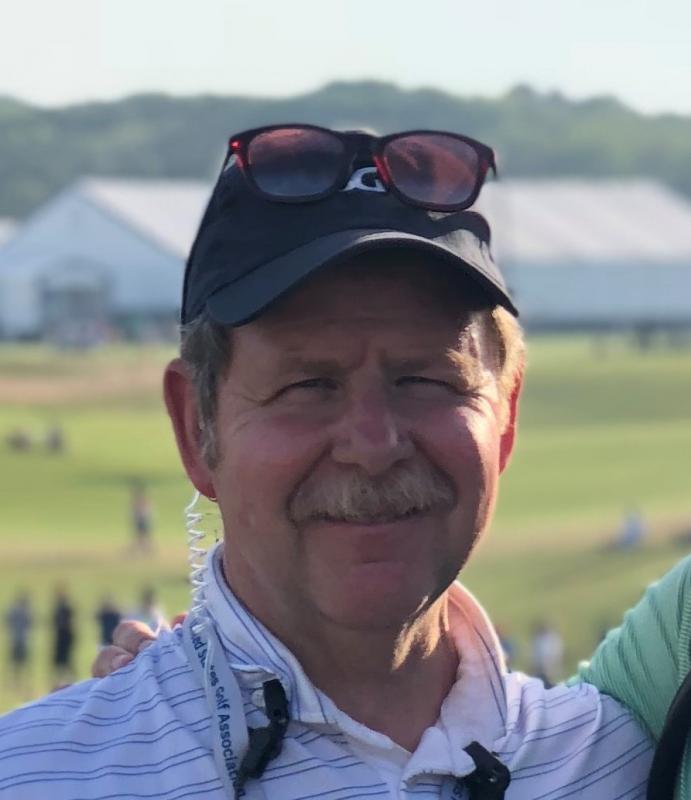 Elmsford, NY (DATE) --- Pete Kowalski will be honored with the Dave Anderson Spotlight Award at the Metropolitan Golf Writers Association's 70th National Awards Dinner on Tuesday, June 21st at Westchester Country Club in Rye, NY.  The award, given in recognition of "exemplary service by unique individuals in the golf community," is named in memory of former NY Times Pulitzer Prize-winning columnist and longtime MGWA Board Member, Dave Anderson.
Kowalski has loved golf since he was a youngster growing up in Albertson (Long Island), NY.  He and his twin brother played with wooden-shafted clubs and wiffle balls and challenged each other to hit the balls over their house.  He bought his first set of real clubs with money he earned delivering newspapers and enjoyed going to the driving range with his dad.  He and his friends would often grab their clubs, put the bags across their shoulders and take a two-mile bike ride to play the 9-hole course at Christopher Morley Park.
Kowalski received his undergraduate degree in journalism and a master's degree in sports administration from Penn State University.  Although he didn't play college golf, he was a four-year letter-winner on Penn State's lacrosse team.  After a stint at a Chambersburg, PA newspaper, he was hired as PSU's assistant sports information director.  Eight years later, he became Rutgers University's director of sports media relations.  Following a successful 10-year career at Rutgers, Kowalski transitioned to the USGA as their assistant manager of media relations.
Pete quickly worked his way up the ranks at the USGA, becoming director of championship communications.  In his two decades at the USGA, Pete covered 26 U.S. Open championships and over 130 USGA and international golf championships.  He's earned numerous awards and honors and was inducted into the College Sports Information Directors Hall of Fame in 2017.  Since retiring from the USGA in 2019, Pete founded Kowalski Sports & PR, a full-service communication, event marketing and public relations company.
"Pete Kowalski has a firm footing in the world of golf," said MGWA President Brian Crowell.  "He's a gifted writer who has formed strong relationships throughout his career in our sport. Whether orchestrating media and communications at Major Championships or volunteering for local organizations, Pete is a pro, and is respected by all. We're proud to shine a light on his sparkling career."
The MGWA has celebrated the game of golf and promoted golf journalism since its inception in 1952.  Each year, it honors the sport's champions and contributors at its largest fundraiser, the National Awards Dinner.  This highly anticipated event is supported by golf's leading organizations and corporate supporters, Met Area clubs and club leaders, as well as local and national golf media. Through the Dinner and other events, the MGWA has raised millions of dollars for the Association's beneficiaries, which include Caddie Scholarship programs in the Metropolitan New York area, the MGA Foundation, and the Dave Marr Journalism Scholarship at Columbia University. 
For tickets to the Dinner, click here.  For more information, contact Robin Sauerhaft, MGWA Executive Administrator, at: rsauerhaft@mgagolf.org.