Pete Jordan to Receive MGWA's Mary Bea Porter Award
PETE JORDAN TO RECEIVE
METROPOLITAN GOLF WRITERS ASSOCIATION'S
MARY BEA PORTER AWARD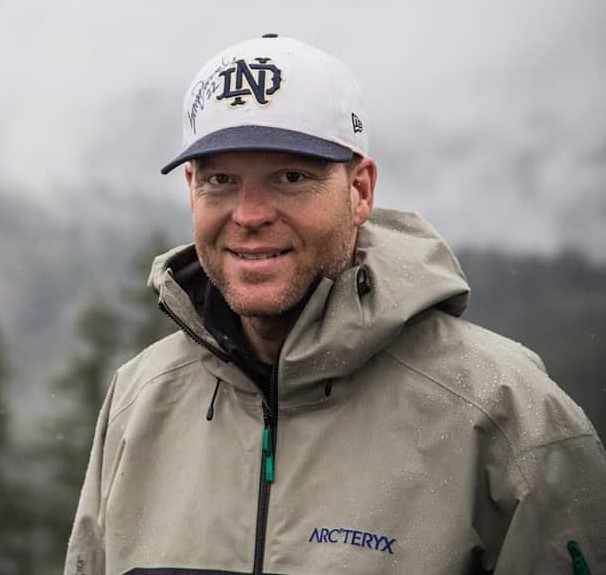 Elmsford, NY (May 10, 2022) --- Pete Jordan, longtime Caddie Manager at Knickerbocker Country Club in Tenafly, NJ, has been chosen to receive the Metropolitan Golf Writers Association's Mary Bea Porter Award.  The honor will be given at the MGWA's 70th National Awards Dinner on Tuesday, June 21st at Westchester Country Club in Rye, NY. Previously announced award winners include Dottie Pepper (Gold Tee Award), Mike Davis (Paul Dillon Distinguished Service Award), Mark Cannizzaro (Lincoln Werden Golf Journalism Award) and Ann Liguori (Winnie Palmer Award).
This prestigious award is named after former LPGA Tour pro Mary Bea Porter King, who, during a 1988 LPGA tournament qualifier, left the course mid-round and saved the life of a drowning 3-year-old boy at a home adjacent to a fairway.  The award recognizes an individual or organization in golf who, through a heroic or humanitarian act, saves or betters the lives of others. Past recipients include Morgan Hoffmann, Lorena Ochoa, Greg Norman, and Major Dan Rooney.  Most recently, Kevin Purcell of the NJSGA was recognized for performing CPR on a fellow golfer who had suffered a massive heart attack during a round, saving his life.
Pete Jordan and Chris Simon met in 2017 at Knickerbocker Country Club, where Jordan was the Caddie Manager and Simon was an Assistant Golf Professional.  They became fast friends, and discovered they had both grown up in the same town,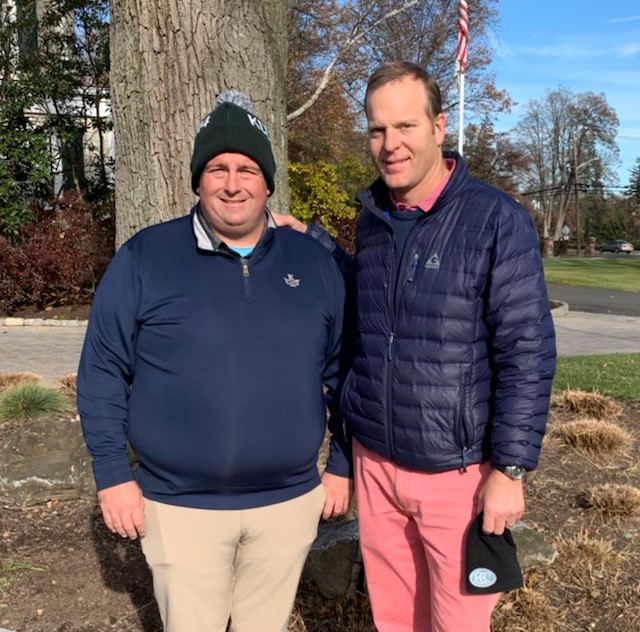 although they didn't know each other.  Jordan also learned that Simon had a genetic disorder called polycystic kidney disease and had been undergoing dialysis three nights per week for over three years.  Seeing what his friend was dealing with prompted Jordan to become part of a kidney swap, which connects one willing donor/recipient pair with non-matching blood or tissue types with another donor/recipient pair that does match.  Jordan knew that his donation would guarantee that Simon would receive a kidney.  Shockingly, once all the pre-op tests were completed, the doctors found that Jordan's kidney was as strong a match as if he and Simon had been siblings – an improbability that has a less than 25% chance of occurrence.
The life-altering surgery was completed on New Year's Eve 2019.  Both men, supported by their families and the Knickerbocker CC community, are healthy and have become closer than ever.
"Clearly the Mary Bea Porter Award reaches beyond golf and highlights those who take selfless steps to improve, or in this case, save the lives of others," said MGWA President Brian Crowell.  "Pete Jordan is an inspiration, and his action reminds us of the power we have to make a positive difference. We're proud to celebrate Pete & Chris and highlight this uplifting story."
The MGWA has celebrated the game of golf and promoted golf journalism since its inception in 1952.  Each year, it honors the sport's champions and contributors at its largest fundraiser, the National Awards Dinner.  This highly anticipated event is supported by golf's leading organizations and corporate supporters, Met Area clubs and club leaders, as well as local and national golf media. Through the Dinner and other events, the MGWA has raised millions of dollars for the Association's beneficiaries, which include Caddie Scholarship programs in the Metropolitan New York area, the MGA Foundation, and the Dave Marr Journalism Scholarship at Columbia University. 
For tickets to the Dinner, click here.  For more information, contact Robin Sauerhaft, MGWA Executive Administrator, at: rsauerhaft@mgagolf.org